Hubbard Education Group's Certified Energywork Therapist and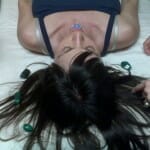 Certified Energywork Practitioner Programs
We offer two unique programs in Energy Healing. We teach a wide variety of techniques in energywork, including Reiki, HighSelf Resonance Therapy, Crystal Healing, Visualization, Flower Essence Healing, Aromatherapy and more.
Energywork is a body of different types of healing modalities that all have one thing in common–they work with the human energy system to facilitate healing.
Certified Energywork Therapist:
The C.E.T. program is designed to train students to develop cognitive, experiential, and practical skills in Energywork while providing them with a background in business skills and business development. Students also experience their own self-discovery and healing while learning to be a support for others. The curriculum will be provided through a combination of lectures, open discussion sessions, written work, guest speakers and hands-on practicums. Students will de-mystify Energywork by learning how to develop their clairvoyant and energetic healing skills, undergo their own healing process and understand the symbology of energetic anatomy. Students will also be taught clear, precise methods of relating with their clients, as well as the historic implications of Energywork in the past and present. This course of study is intended to accelerate the student's spiritual progress at a rapid pace. Students have the opportunity to develop their technical skills in healing work while evolving their awareness. This awareness gives students a way to assess their personal and professional direction while providing a foundation that gives them the tools to create a successful healing practice.
Certified Energywork Practitioner:
This course of study deepens the student's training, experience and confidence in Energywork while expanding their knowledge base. Coursework will include Energywork that works in the auric field, such as Flower Essence Healing, and also on-body Energywork techniques, such as in Reflexology and Tui Na. Students will gain a basic understanding of psychology and alternative treatment methods, as well as developing their awareness of other energetic modalities and their uses, such as in Aromatherapy and Relaxation and Visualization. They will continue to develop their own internal awareness of body, mind and Spirit through courses such as Relating to Your Guides and the Art of Manifesting. In addition, the training in the HighSelf Resonance Therapy 3 will provide the background through experience working with clients. These courses also encourage students to practice treatments so that they have the tools necessary to embark on a successful healing practice.
We are legitimizing energywork as a modality by sharing in a variety of professional and volunteer venues. This valuable modality is an excellent companion to massage and a great addition to any Massage Therapist's education. It lengthens the M.T.'s professional life by giving them the ability to handle energetic releases from their clientele in a balanced way.
The basic premise is that energywork causes energy to flow through the energy field and physical body. Energy stagnations occur when we react to stressful situations by contracting or blocking our energy flow. If these blockages are not addressed, eventually, people can manifest more serious health issues. Energywork can be very helpful to prevent blockages. The crystals shown here are laid out on the chakras of the recipient, and also in grids around a person to stimulate energy flow for specific intentions.
At HEG, we use a Reiki-attuned, custom-designed crystal kit designed to open and balance the 18 chakras we work with. We use stones such as selenite, malachite, blue lace agate, amazonite and other stones.
Energywork can also be used free-form with the hands. In our HighSelf Resonance Therapy classes, we learn how to use our intuition and a wide variety of energywork tools to flow energy in order to clear negativity, charge, balance and harmonize the energy system. This modality is very helpful to facilitate release of old patterns that could be at the core of wounding, injuries, illness and beliefs. Energywork can be used also to assist people to go through rites of passage, such as surgery, a change in status (as in marriage), letting go of the past, and in manifestation of life changes.