Many of our courses are distance via long-distance. Some are available as on-line via video.  Traditional Distance Learning courses  are conducted through interaction with the instructor via handouts, Skype and video and other media materials.  A list of our Traditional Distance Learning courses is below.  We are currently updating our classes for an online format, but this process takes time. Please check back to see what is available!
Ethics: For NCBTMB-Approved hours as well as Washington State and other Ethics requirements:
These online ethics courses are consistently updated to provide current information regarding Washington law, as well as required training in roles and boundaries, including energetic boundaries.
Energy Anatomy:
Check out the brightness of this auric field after the chakra alignment meditation.
Energy Anatomy Part One: This NCBTMB-approved continuing education distance learning course includes extensive information on chakric manifestation, pathology, treatment, development age and chakric issues.  Uniquely covered is how to see, sense and palpate these structures.  We cover an 18 chakra system, expanded from the traditional 7 chakra system.  Included is information on metaphysical terms, exercises for development of chakric opening and balance.  Also covered is the Auric Field (7 layers), how to palpate it and manifestations of pathology within it.  Included are information and meditations for improving your abilities to sense and see these structures.  This course also facilitates spiritual growth by helping the student be aware of how they are manifesting their energetic flow, how their issues are manifesting in their energy anatomy, and how to address them.
Energy Anatomy Part Two: This continuing education includes information on the Universal Laws, energetic laws that affect us daily, whether we are aware of them or not, such as the Law of Ongoing Transmutation of Energy, Vibration, Compensation, and Attraction.  Also covered are energetic cords: their manifestation, pathology, significance and methods for treatment.  This course includes journaling exercises and facilitates spiritual growth by helping the student be aware of how they are manifesting their energetic flow, how their issues are manifesting in their energy anatomy, and how to address them.
We are in the process of updating these, so if you enroll, come back for more resources!
Energy Management:
This course teaches you how to regulate your auric field (the aura), control how much energy is flowing into or out of your chakras (so you can regulate how much energy you feel from other people, which gives you much more control, as an empath, of how you feel internally, since that is no longer controlled by other peoples' energies.
Reiki Master Teacher Course:
Learn an expanded professional course in how to practice advanced Reiki techniques and teach Reiki to others. This course covers materials from 6 Reiki traditions, encompassing material from 6 courses, compiled into one. Ariel F. Hubbard has studied with 10 Reiki Master Teachers and brings advanced study, course design, case history, expanded Reiki history, breakthrough protocols for treating personal issues, mental and physical health challenges, spiritual themes, relationship issues and more. This course has over 30 videos and multiple original handouts, audio files and more. You must be attuned with Reiki 1 and Reiki 2 (if you have trained with another RMT, please contact Ariel at 949-292-3223 for additional booster attunements) and receive your Reiki Master Teacher attunement in person before you take this class. If you have already studied this course with Ariel you may repeat this course at a discounted rate. Contact Ariel for more details.
Hot Stone Massage Refresher Course:
If you have taken Hot Stone Massage with Ariel Hubbard before, you now have access to a refresher course online.  Click here to connect to on-line videos to "heat up" your skill set!
The following courses will be available on instant demand in the near future! (we are working on these now):
Circulatory Massage
Sports Massage
Reflexology
HighSelf Resonance Therapy
Traditional Distance Learning Courses: Click here to go to our enrollment page.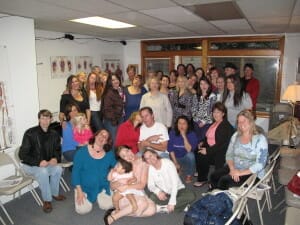 For pricing and hours, see below:
Advanced Anatomy and Palpation
Client Case Management
Chair Massage
Client Protocol Development
Client/Therapist Communication
Color and Stone Healing
Deva Dialogues
Energywork for Anxiety
Energywork for Depression
Energy Etiquette
Energy Anatomy: Part 1
Energy Anatomy: Part 2
Ethics for Massage Therapists
Flower Essence Healing
Healing With Crystal Grids
High Self Resonance Therapy One: Part 1
High Self Resonance Therapy One: Part 2
High Self Resonance Therapy Two: Part 1
High Self Resonance Therapy Two: Part 2
High Self Resonance Therapy Three: Part 1
High Self Resonance Therapy Three: Part 2
High Self Resonance Therapy Teacher Training:
Honoring the Shadow
House Clearing Work
Hot Stone Massage
Managing your Swirl
Massage for Anxiety
Massage for Depression
Pregnancy Massage
Reflexology
Tui Na Massage: Part 1
Tui Na Massage: Part 2
Understanding Trigge Points
World Traditions in Healing
In-Person Classes: Go to the Schedule Page