Below are photos from a recent retreat we experienced in the Whistler, BC, Canada area.  We offer a variety of private retreats in the Pacific Northwest and Sedona areas.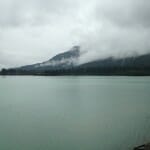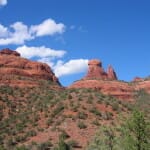 Personal/Spiritual Development and Transformation: We offer a Sedona Vortex Experience where you would have access to vortices that work with specific chakras, as well as electrical, magnetic, electromagnetic voretexes. Ariel has been traveling to Sedona since 1989 and will be your guide.  We will also discuss the properties of the chakras and assist you to process energetic or practical stagnation related to them in order to transform how you flow your internal energy and experience your life. Contact us about the type of retreat you would like to experience at 949-292-3223.
Natural Cultural Lore/History: Visit sacred sites and learn about the culture, history and lore of a variety of cultures, depending on whether you would like your retreat in the Pacific Northwest or in Sedona, Arizona. Visit archaeological sites, sacred sites, museums or other relevant locations, depending on the type of retreat you select. Contact us about the type of retreat you would like to experience at 949-292-3223.
Education: In Massage, Energywork, Reiki, Reflexology, Clinical Hypnotherapy, and other modalities.
If you need CE classes or would just like to take a course, come and study with us in the Pacific Northwest!  You have access to a variety of accommodations (including a treehouse resort nearby!), while you study with us. If you complete a course, you will receive certification, which may meet CE requirements, depending on the course and your certification needs.   Contact us about the modalities you would like to study at 949-292-3223.
Group retreats are also available: We take waiting lists for retreats and once there is a group of participants, we organize and set dates, themes and locations.